star_border
Reply
Mark Topic as New

Mark Topic as Read

Float this Topic for Current User

Subscribe
Visitor ✭ ✭ ✭
January 2013
I was told one of my campaigns is eligible for conversion optimizing. Fibrous cortical defect, how?
1 Expert replyverified_user
Re: AdWords Campaign
[ Edited ]
Top Contributor
January 2013 - last edited January 2013
Hello julisa21,
Welcome to the community.
In order to enable the Conversion Optimiser you will have to do the following:
Select the campaign which is eligible to use the feature.
Click on the Settings tab.
Scroll down to the Bidding and budget section and beside Bidding option click Edit.
From here you will see the option to Focus on conversions (Conversion optimiser).
Don't forget to hit Save once this is complete.
Please check this video and the image below if you need more guidance.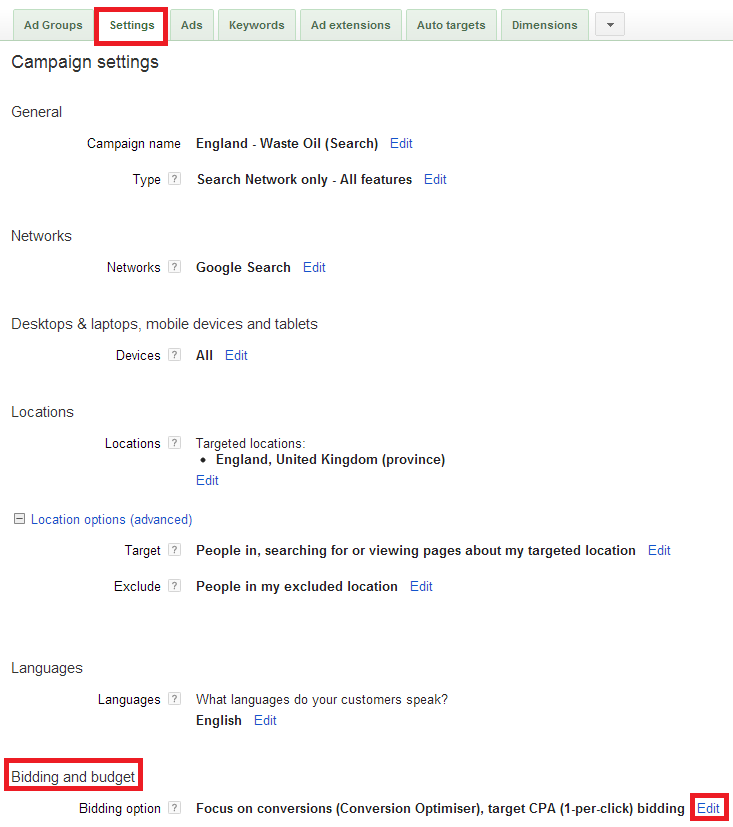 ScottyD,
AdWords Top Contributor
Was my response helpful? If yes, please mark it as the 'Best Answer.' Learn how
here
.