star_border
Reply
Mark Topic as New

Mark Topic as Read

Float this Topic for Current User

Subscribe
Follower ✭ ✭ ☆
April 2016
Hi Folks,
I have an ecommerce website https://www.themilitarycampaign.co.uk/ selling antique militaria.
I was looking at my Analytics yesterday and noticed that my ecommerce has not been set up "see image" what I would like to know is does this have to be set up and what are the benefits if I do set it up and also what do I need to do to set it up, bearing in mind I'm not to clever when it comes to the technical side of my website.
Cheers.
Kev.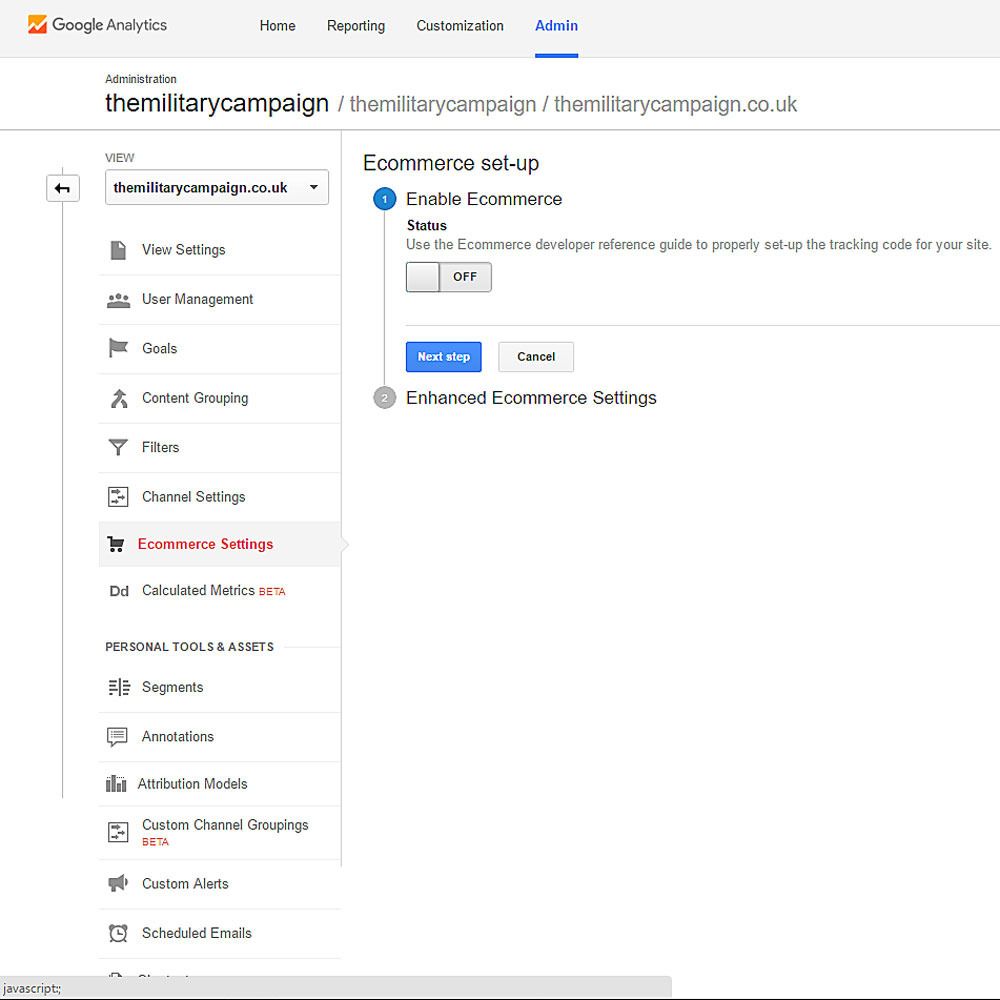 1 Expert replyverified_user
Top Contributor
April 2016
Participant ✭ ✭ ✭
April 2016
Hi Kevin,
You are selling products so you must implement ecommerce tracking to know how much revenue you are getting, which keyword is giving you most revenue. without ecommerce set up you wouldn't have revenue data.
As you mentioned above that you are not very techanical so IMO you should contact/hire a developer to set up ecommerce tracking.
How to set up ecommerce tracking @
https://support.google.com/analytics/answer/1009612?hl=en
Hope this helps.
thanks
Follower ✭ ✭ ☆
April 2016
Thanks guys for your answers, it sounds as though this is something that is more beneficial for a shop that is selling hundreds of items per week/month in my case I only perhaps sell one or two items per month, am I correct in assuming that or am I a mile away from reality.
Cheers.
Kev.