star_border
Reply
Mark Topic as New

Mark Topic as Read

Float this Topic for Current User

Subscribe
Custom sources/mediums/campaigns visible only in one property view.
Visitor ✭ ✭ ✭
Visitor ✭ ✭ ✭
July
We have 2 Views for our mobile app property.
1. "All data for mobile app" , created by default, User ID tracking - disabled.
2. "Stellar Age", created couple months ago, User ID tracking - enabled.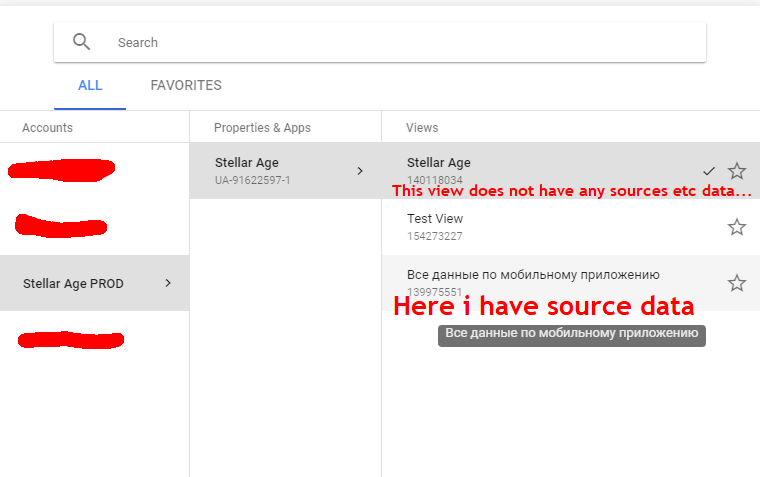 Here is what i see in Sources report on same date but different views. (no filters, no cohorts- both views are almost identical)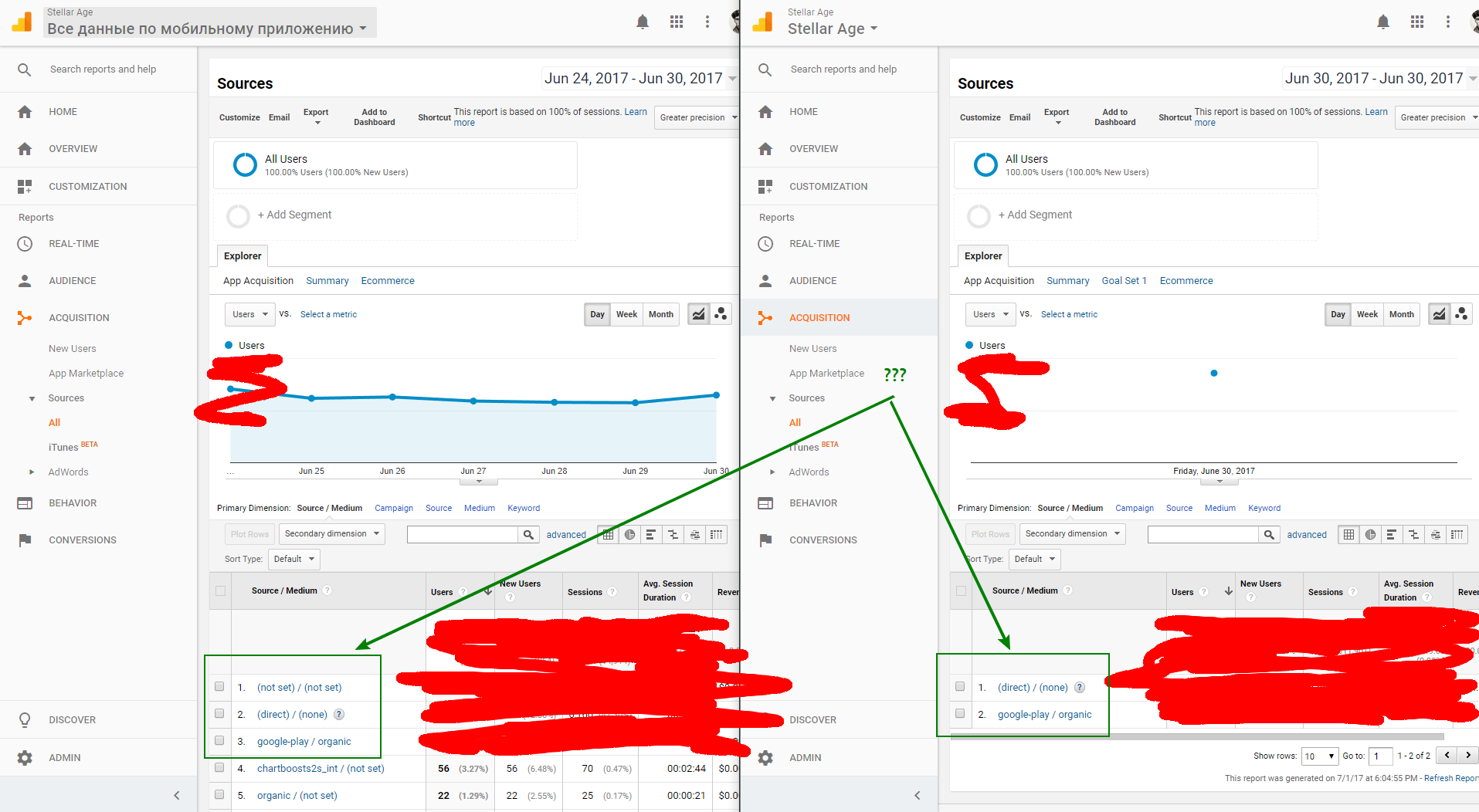 We use AppsFlyer and my guess is that AppsFlyer sends UTMs and it's events using Client ID. This events sent to GA from Appsflyer server but not client app sdk. All other analytics uses User ID instead. This can explain very strange behavior of users with Client ID in User Explorer - all of them has only appsflyer events in their story-line. If i switch to another property View which is "User ID enabled" i see normal behavior in User Explorer but no appsflyer events.
It is strange because here is an appsflyer link
https://play.google.com/store/apps/details?id=ru.crazypanda.MMORTS&referrer=af_tranid=ABSvGrZgBzbfkg...
As you see there is utm_source but for some reason i can see it only for users with Client IDs but not in our main view with User Id enabled..