star_border
Reply
Mark Topic as New

Mark Topic as Read

Float this Topic for Current User

Subscribe
How to find the Billing Tab in the new / redesigned AdWords Interface
[ Edited ]
Google Employee
February 2014 - last edited February 2014
We're changing the look and feel of AdWords for easier account navigation.
To find the Billing Tab:
Find Billing, Account settings, Help, and other key parts of your account in the menu under the gear icon.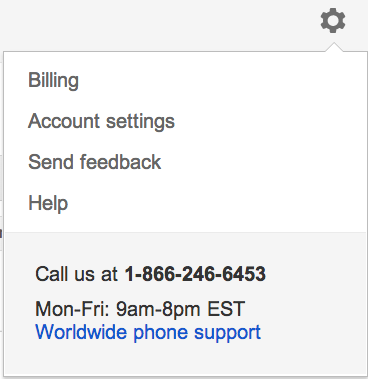 See where Billing is now

Hope that helps!
2 Expert replyverified_user
Re: How to Find the Billing Tab in your AdWords Account
Top Contributor
Top Contributor
February 2014
Thanks Shanea.
It's a shame that it has come to having to create a post about this but I guess it's needed.
Thank you!