star_border
Reply
Mark Topic as New

Mark Topic as Read

Float this Topic for Current User

Subscribe
Visitor ✭ ✭ ✭
February 2014
Hi there
I would like to create ad groups, however the only option I have in my adwords account "all products"
any sugestions.
2 Expert replyverified_user
1 ACCEPTED SOLUTION
Google Employee
February 2014
Hi Rosa,
Thanks for posting on our Community forum. Regarding your ad groups question, here's the information on how to create an ad group in your AdWords campaign:
Creating a new ad group in a campaign
If you don't have any campaigns yet, click Create a new campaign and follow the instructions on the page to complete your ad group.
If you already have a campaign, follow these steps:
Sign in to your AdWords account at http://adwords.google.com.
Click the Campaigns tab.
Under All online campaigns, click the name of the campaign that you'd like to add an ad group to.
Click the Ad groups tab.
Click the + Ad group button.
On the "Create ad group" page that appears, follow the instructions to complete your new ad group (you'll be given the chance to create an initial ad and its keywords).
Click Save ad group.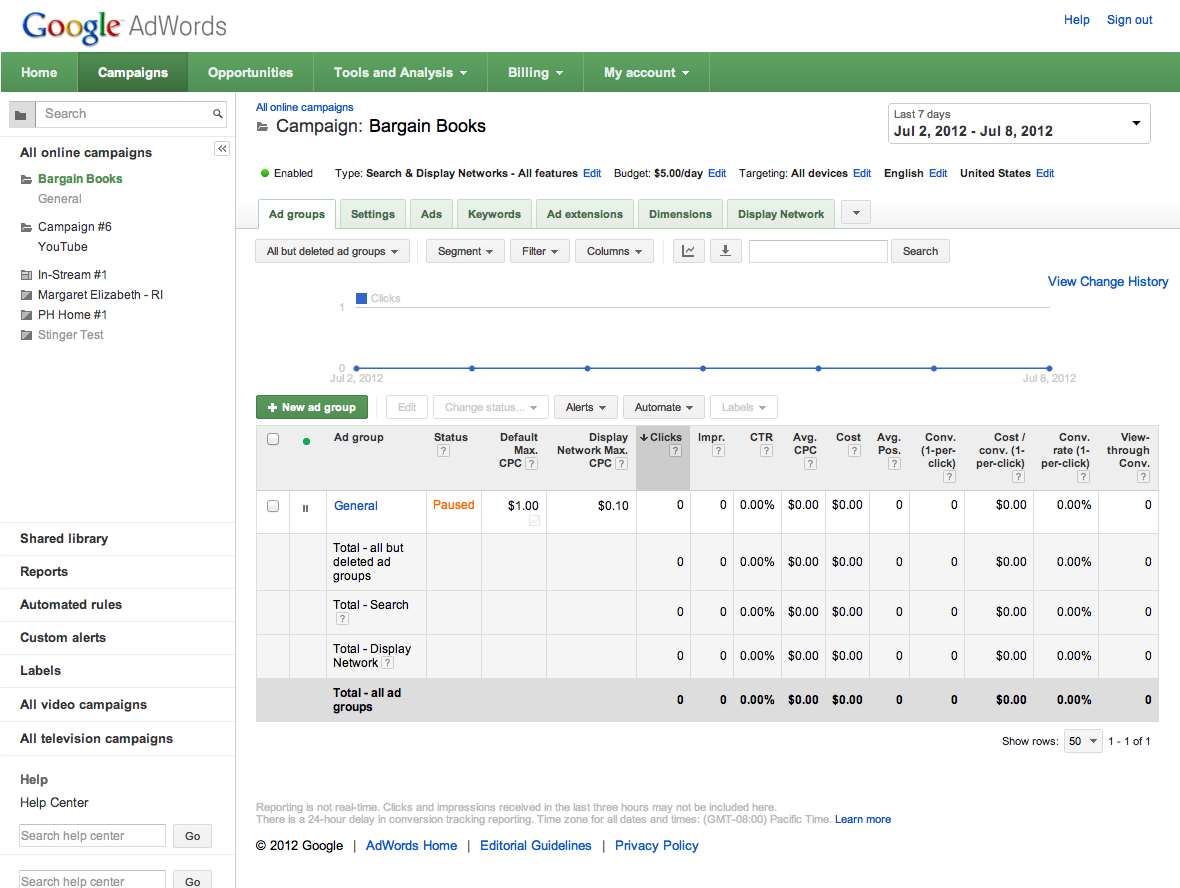 Once you've created your new ad group, you'll most likely want to fill it out with more ads and keywords. You can do this by clicking on your ad group's name, then click on its Ads or Keywords tabs.
You can find out more about ad groups and other basic AdWords features on this link: https://support.google.com/adwords/answer/2375452?hl=en
Please let me know if this solves your ad group issue. Or if your still having problems creating an ad group. Thanks.