star_border
Reply
Mark Topic as New

Mark Topic as Read

Float this Topic for Current User

Subscribe
Visitor ✭ ✭ ✭
September 2013
Hello,
About a month ago I made a rule for a report to be issued every day.
Now I want to cancel it (cause the account was suspended).
I tried setting the Email option to - No one, but I still get an email every day.
Does anyone know how to turn it off?
Thank you,
Dafna.
1 Expert replyverified_user
Top Contributor
Top Contributor
September 2013
Delete a report
Follow these steps:
Sign in to your AdWords account at https://adwords.google.com.
Click the Campaigns tab.
Click Reports on the left side of the page, below your list of campaigns.
Check the box for the report you'd like to delete and click Delete.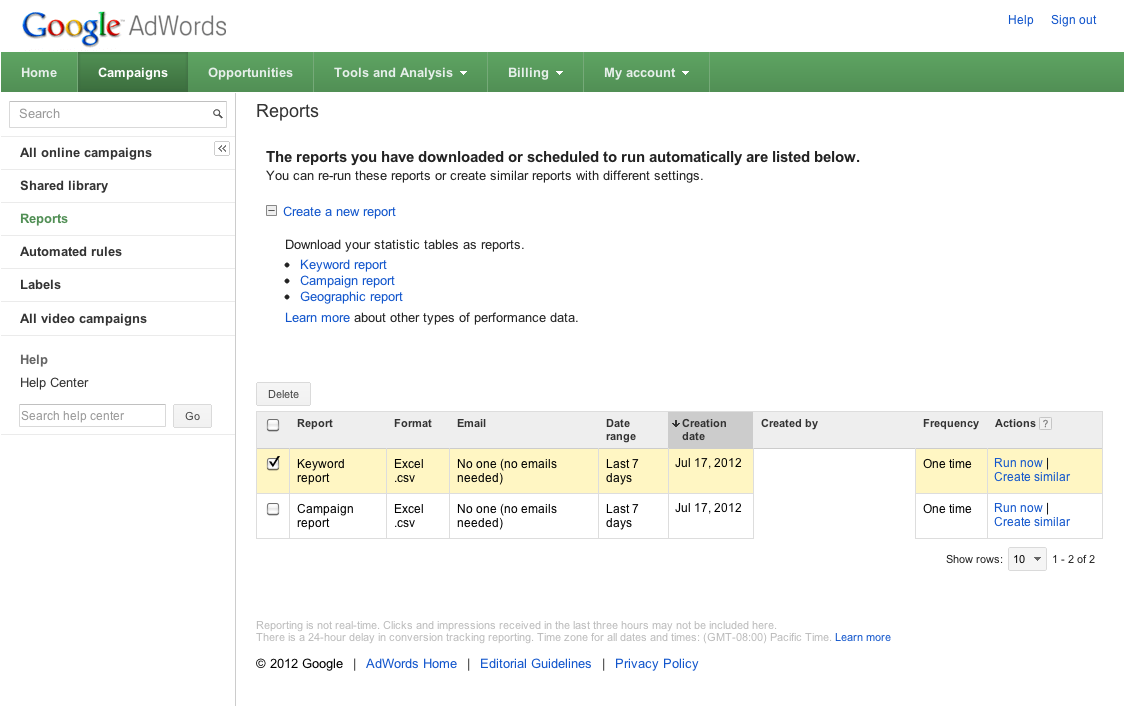 Tip
Visitor ✭ ✭ ✭
September 2013