star_border
Reply
Mark Topic as New

Mark Topic as Read

Float this Topic for Current User

Subscribe
A SECOND BUSINESS SHOWED UP IN MY ACCOUNT AS THE SAME NAME
Visitor ✭ ✭ ✭
February 2017
1 Expert replyverified_user
A SECOND BUSINESS SHOWED UP IN MY ACCOUNT AS THE SAME NAME
Top Contributor
Top Contributor
March 2017
have been able to delete it.
Give it few hours to disappear from Google.
Use this link to check it. https://goo.gl/maps/nzAf3K1SUMG2
see the mail I got confirming it as deleted:
Success
Your edit to C Thru US Auto & Window Glass has been published. Note that some changes might take up to 24 hours before appearing on Google.
Thank you for improving Google Maps! Your insights make it a better, more useful map for everyone.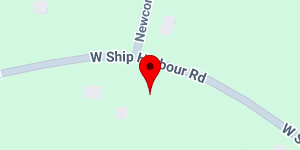 C Thru US Auto & Window Glass
Your edit
Edited on
Mar 1, 2017
· Published
Thanks for your help,
The Google Maps team
© 2017 Google Inc. 1600 Amphitheatre Parkway, Mountain View, CA 94043

You've received this confirmation email to update you about your editing activities on Google Maps.
_________________________________________________________________________
Helmut Geissler,
Google My Business Top Contributor
|
my G+ profile