star_border
Reply
Mark Topic as New

Mark Topic as Read

Float this Topic for Current User

Subscribe
Another company using my company name
Visitor ✭ ✭ ✭
August 2015
Can I prevent another company using my company name as a search hit heading?
My business name is Mornington Signs but Australia Signs (not based in Mornington) have Mornington Signs as their search hit title, and probably the same for every other town in Australia.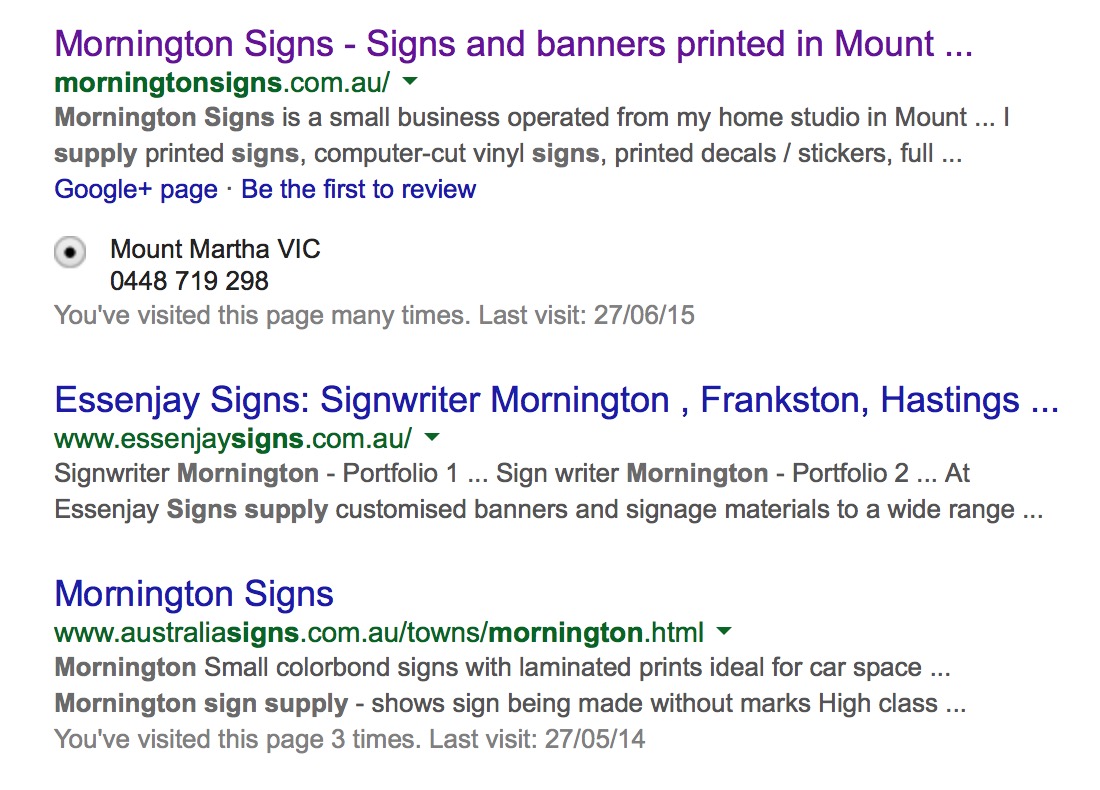 Re: Another company using my company name
Badged Google Partner
Badged Google Partner
August 2015
Richard,
This is not an Adwords Issues, But as a TC in Websearch as well i will expand a bit on the subject. The title tags that show up are based upon the content of those individual websites. Since Momington is a Location, I would find it hard pressed to claim a trademark or process a complaint with the owners of those websites.
In essence, NO there really is nothing you can do to prevent a competition from showing up in Search with a geo-targeted location that happens to be your Business name as well.
The only thing you could attempt is to contact that website and make a plea or claim of infringement ( but I don't think that will get you anywhere)